What is a Preplucked Hairline and Widow's Peak?
A preplucked hairline is a natural hairline with right amount of hair along the hairline area which looks like the human hair wig is growing from the scalp. Usually a human hair wig without plucked hairline is always dense and thick at the hairline area . There is a lot of work to be done if you want to get a more natural look after you receive the human hair wig , but with the preplucked hairline, the hair along the hairline area are already plucked before shipping which gives it a more natural look .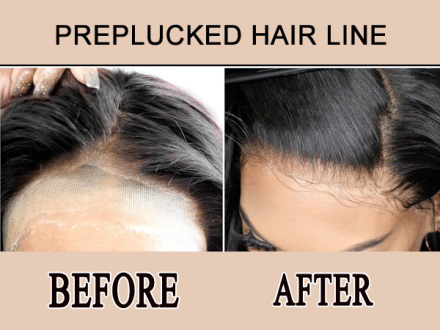 A Widow's peak is M-shaped hairline or Pointed Hairline. If your front hairlines make the shape of M or come down in point above forehead , you could get your human hair wig customized to a Widow's Peak for a more natural look.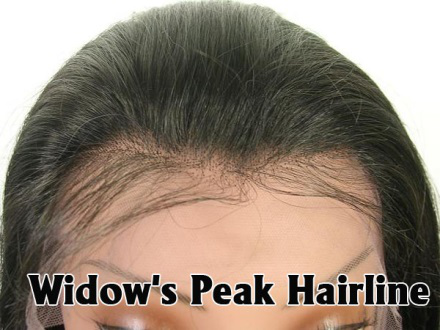 Copyright © Divaswigs.com. Copyright, All Rights Reserved.