How to pay with paypal or credit card
Step1:

Use the drop-down menu to choose all of the hair specifications you want . If you have some special requests about your order , please be sure to leave a note in the Add a Message box. Then go ahead and add to chopping cart .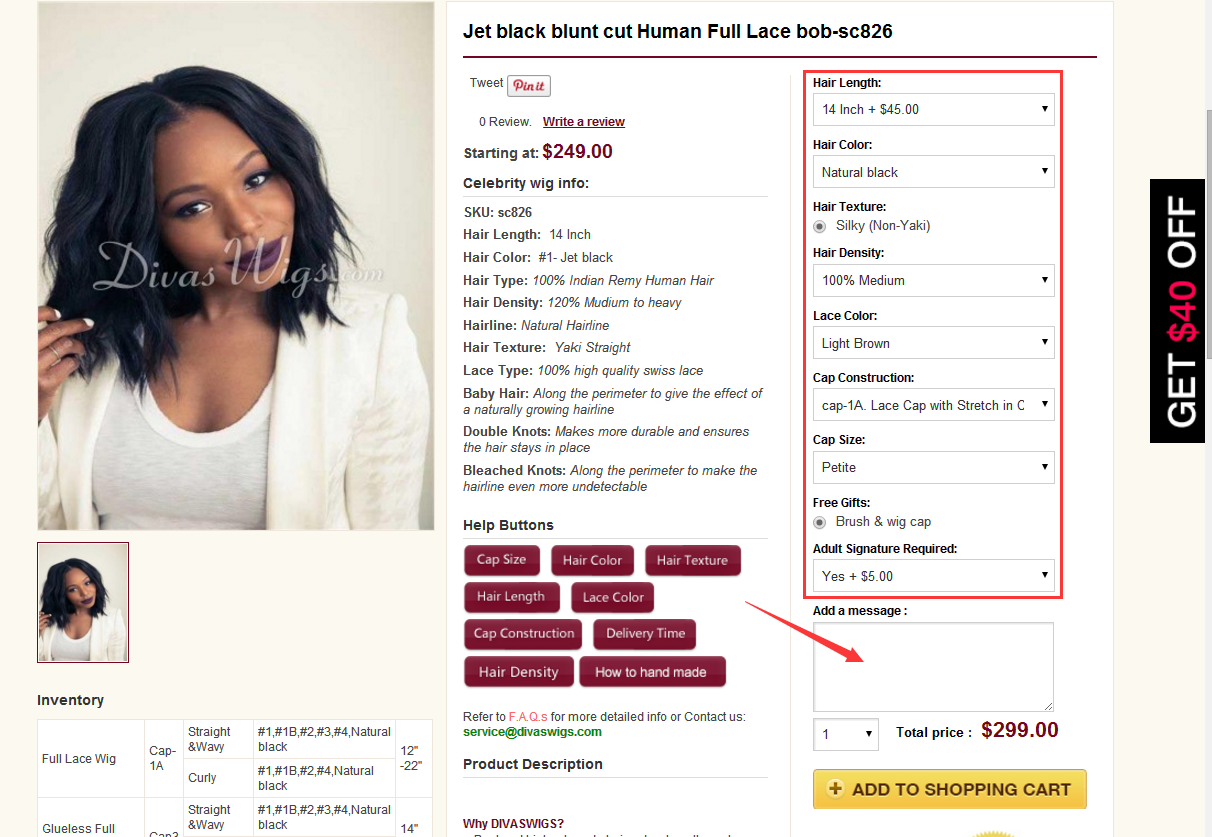 Step2:

At this page, there is a box for you to redeem your coupon code before proceed to check out.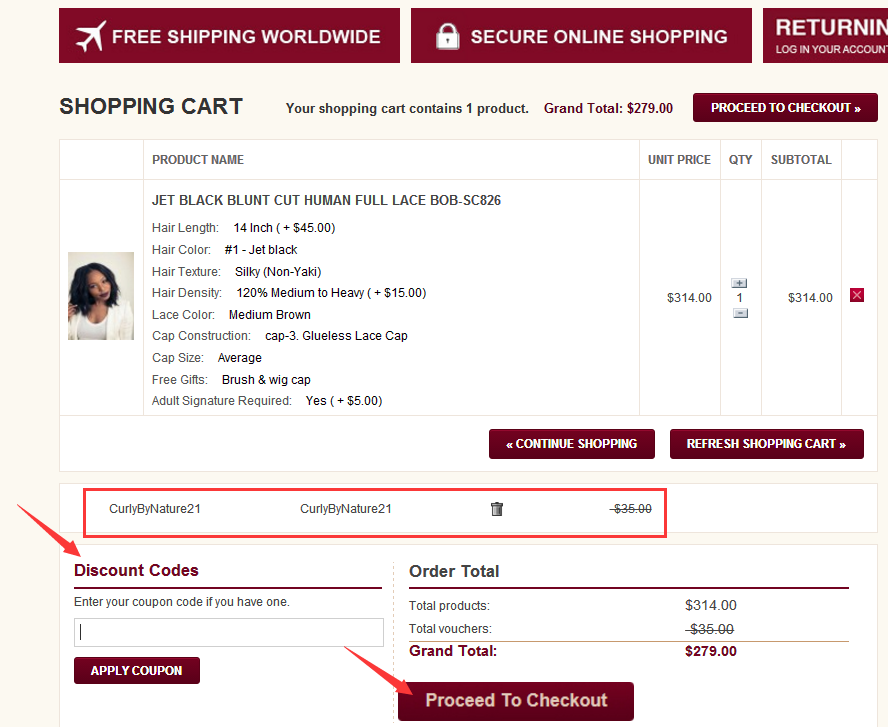 Step3:

This page allows you to enter your shipping and billing address . If you are using the same address for billing , please check the box of use the same address for billing. Leave the delivery and payment method as it is and click place your order.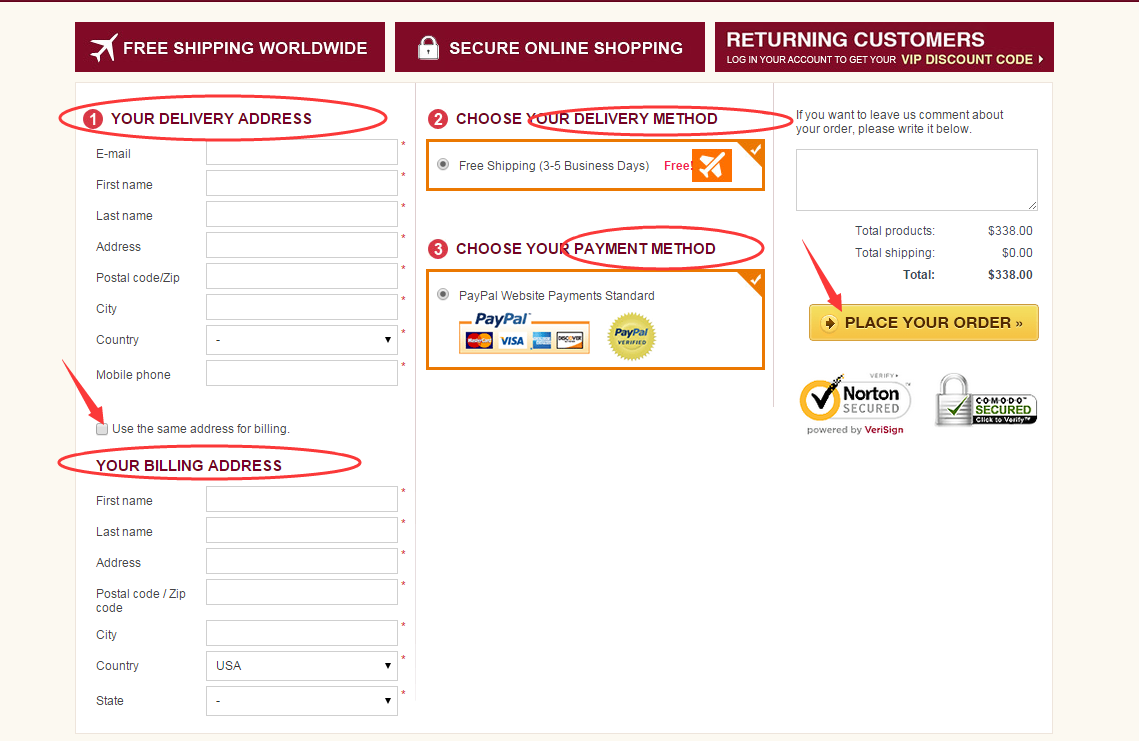 Step4:

Now you are are redirected to paypal page where it allows you to either pay by paypal account or credit card for those who do not have a paypal account.
If you already have a paypal account , please log into your paypal account and go ahead to pay .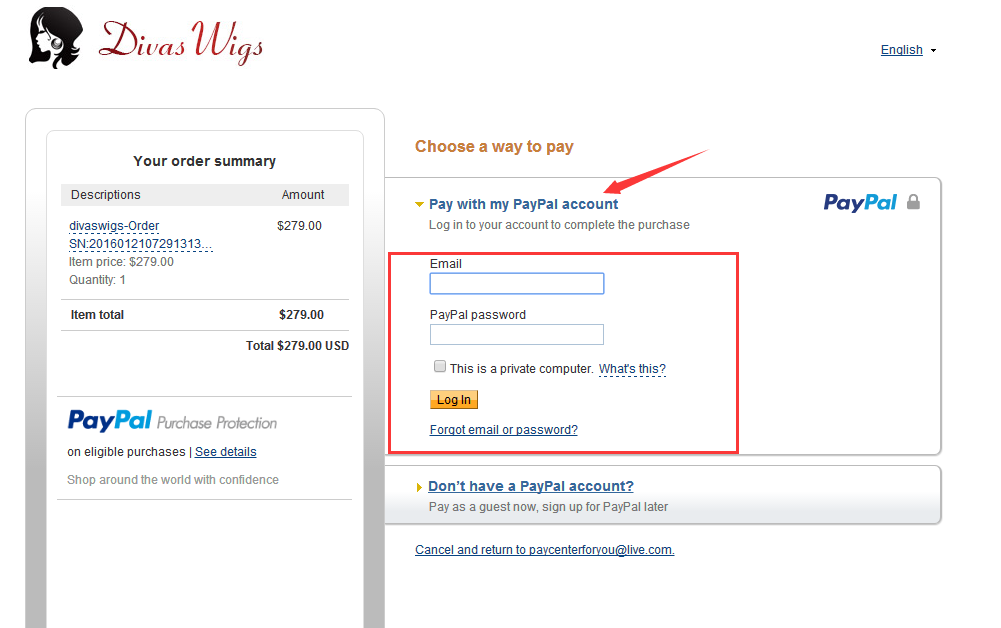 Step5:

The other payment method is to pay with your credit card. We have 2 different Credit card payment channels for customers from different locations. One channel says Don't have a paypal account and the other says pay with a debit or credit card or paypal credit. Our system could automatically distinguish your location and direct you to the relevant credit card payment channel.
Then you are able to enter your credit card billing information to pay for the order through the credit card channel on your side.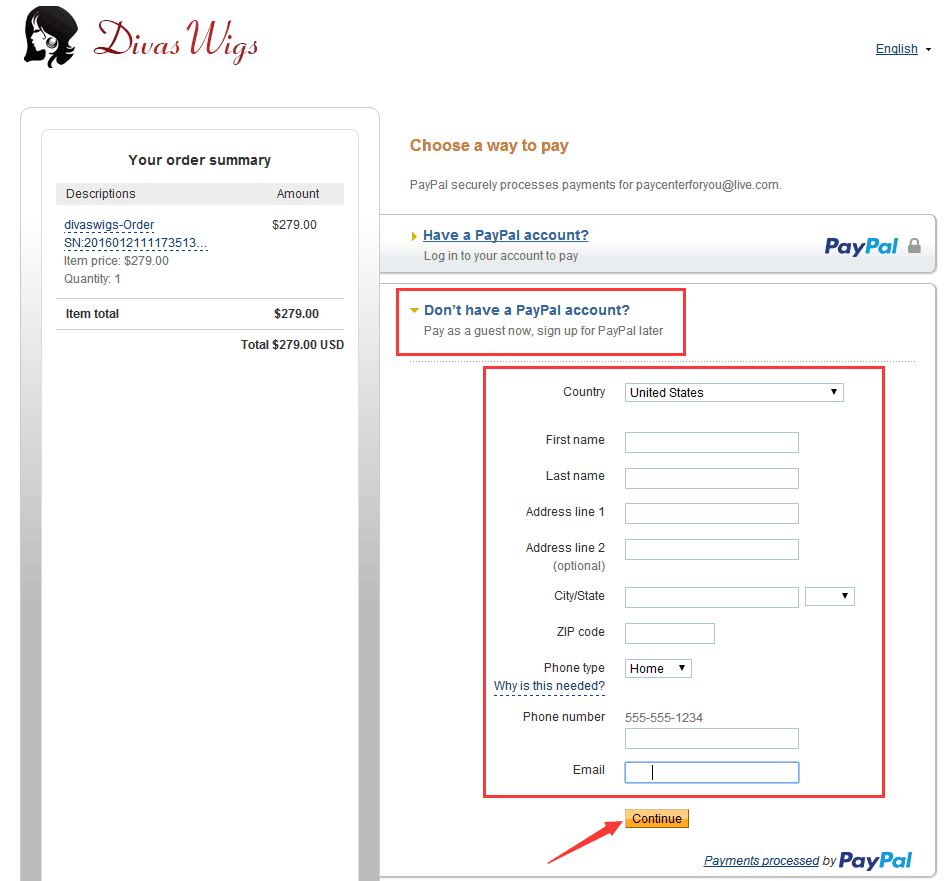 Copyright © Divaswigs.com. Copyright, All Rights Reserved.